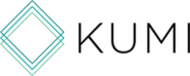 Kumi is your one-stop, go-to natural wellness company for products that help you find relaxation and inner peace. From essential oils of a wide array to multi-purpose diffuser jewelry that's both lovely and useful at the same time, Kumi will help you achieve the emotional wellness and peacefulness you crave.


The Kumi team carefully handpicks the items it sells, ensuring that the products are high-quality items that will see a lot of use once they get in your hands. And the products can be used together so that optimal health and wellness goals are achieved with ease!
Kumi offers a wide array of essential oils. From peppermint essential oil to lavender essential oil, you'll have many different choices when it comes to picking the product that works best for you.

Essential oils offer many different benefits to the user. You can use essential oils as part of your daily meditation routine or simply dab on a drop or two of essential oil when you need a midafternoon pick-me-up.

Each essential oil provides a unique benefit. For example, peppermint essential oil helps to soothe indigestion and ease headaches while grapefruit essential oil promotes healthy weight loss and creates calmness. Also, many types of essential oils are ideal aromatherapy tools to use when you want to feel awake and invigorated.

All Kumi essential oils are third-party tested for purity, so you can rest assured you're getting high quality essential oils that work and are pure in content.

Kumi sells essential oils in single packages as well as in multi-bottle bundles. Therefore, you can buy one essential oil product to add to your current collection or purchase the essential oils in a bundle pack and use the products together to help you with your complete health and wellness routine.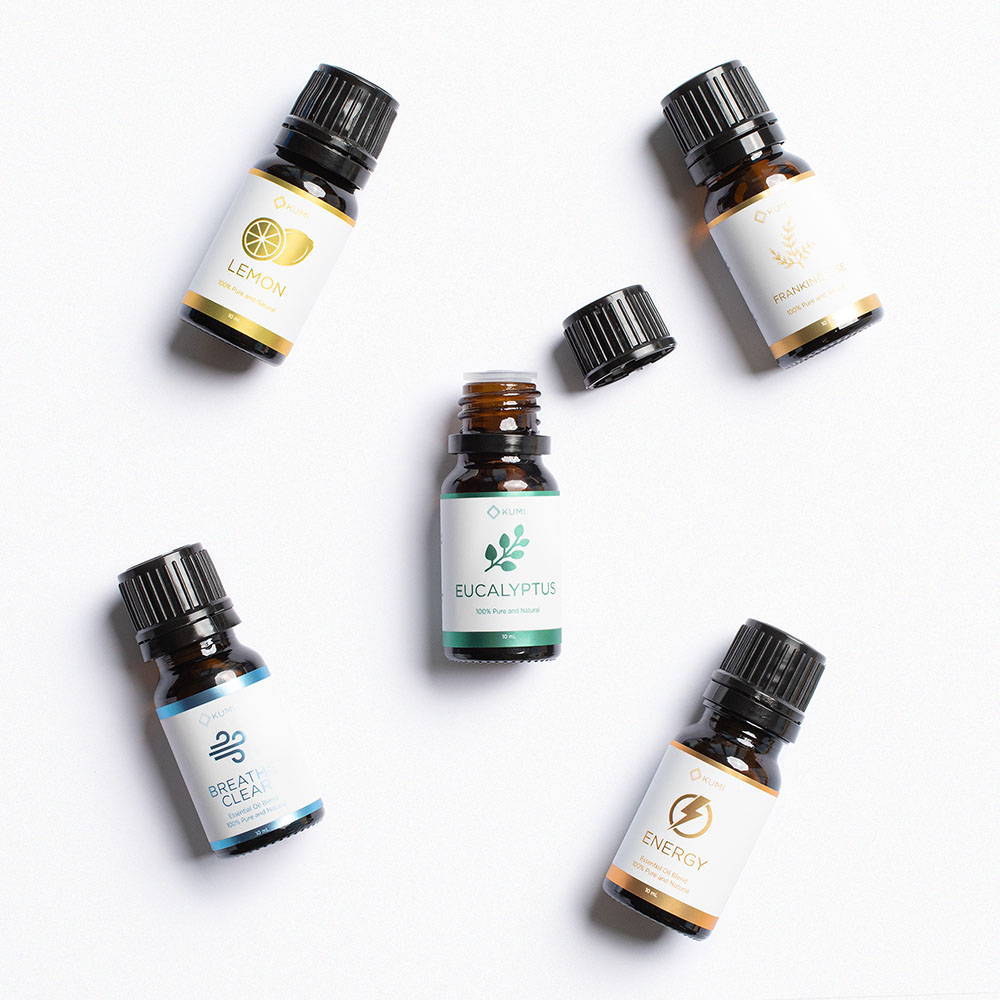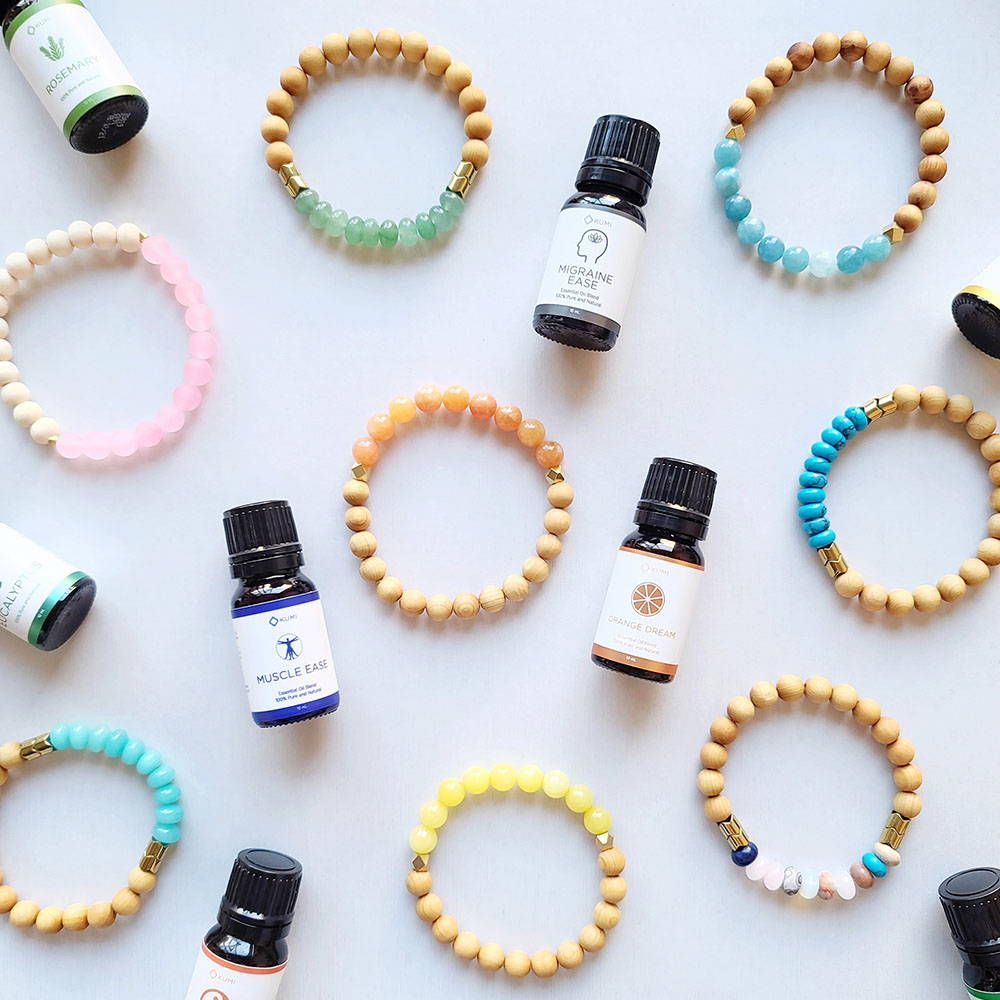 Kumi also sells lovely diffuser jewelry items. Diffuser jewelry is multi-purpose jewelry that is worn as a beautiful accessory but can also have essential oils added to it for an invigorating scent on the go. This dual-purpose jewelry is a popular item with individuals who crave a stylish accessory that's useful for mind, body, and soul as well.
On the Kumi website you'll find diffuser necklaces and diffuser bracelets. Each of these items can have essential oils added to them. You can add essential oils to the diffuser jewelry to wear as you take part in chakra cleansing or meditation. This type of jewelry can also be worn simply because it's eye-catching and appealing.
The diffuser jewelry is handmade and features genuine stones, metal, and glass constructed alongside wood or lava beads which help to absorb the essential oils. Choose from a variety of colors, materials, and styles for the diffuser jewelry piece that suits your individual taste best.
In addition to diffusers that can be worn as jewelry, Kumi also offers freestanding diffusers to help distribute your essential oil scent.
Some of the diffusers you'll find in the Kumi collection include car diffusers, handheld diffusers, and stone diffusers. Purchase your favorite diffuser on its own or buy a diffuser bundle which includes everything you need to start diffusing invigorating scents throughout your space.
With so many options, you can pick the diffuser product that catches your eye and works its diffusing magic in your home, office, car, or wherever else you may be at the moment.
Kumi also offers a large inventory of breathtaking gemstone jewelry. From a unique peridot seeker necklace to a pink agate bead bracelet, you'll find the exact piece of gemstone jewelry you've been searching for all along when you explore the Kumi website.
You'll also find a wide array of mala bead jewelry. Mala beads are used for meditation purposes or you can simply wear this intriguing jewelry item for aesthetics alone. Choose from an impressive selection of mala bead jewelry, including a tigers eye mala, blue agate mala bracelet, purple onyx mala bracelet, and hematite mala, to name a few options.
Let Kumi Help with Your Spiritual Wellness Goals
If you want to improve your peacefulness and spiritual wellness, Kumi can help. Use gemstone jewelry, essential oils, and diffusers to help you find clarity, peace, and overall mental, emotional, and physical wellbeing.
Buy a mala bead necklace to help you as you align your chakras or purchase essential oils and a diffuser bracelet to aid you in your meditation sessions.
However you choose to achieve inner peace and personal wellness, Kumi products can help you obtain your goals.