Chakra & Bayong Wood Diffuser Bracelet
Amethyst: is a natural tranquiliser, it relieves stress and strain, soothes irritability, balances mood swings, dispels anger, rage, fear and anxiety.
Lapis: assists to confront and speak one's truth and inspires confidence.
Amazonite: is an encouraging gemstone which will increase your self-esteem and confidence and clear away any negative thoughts.
Aventurine: has an anti-inflammatory effect and can ease allergies, migraines, and soothe the eyes.
Tiger Eye: has the power to focus the mind, promoting mental clarity, assisting us to resolve problems objectively and unclouded by emotions
Yellow Jade: will bring energies of self-confidence, courage, and abundance. It will impart wisdom in silence and tranquility, and it will dispel harm and negativity.
Red Jasper: is said to increase emotional stamina, self confidence, self-trust, emotional protection, courage, balance, calm and relaxation.
Bayong Wood: is a brown hardwood native to the Philippines, and comes from the majestic Bayong Tree. This grounding hardwood symbolizes development, evolution, adaptation, and spiritual growth. Sacred to the making of traditional malas, Bayong Wood compliments the properties of the gemstones it's paired with. Its durable nature and warm shades of brown and red evoke the wholeness of Mother Earth, bringing us back to the ground from which we came.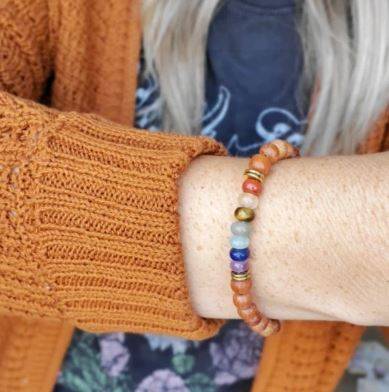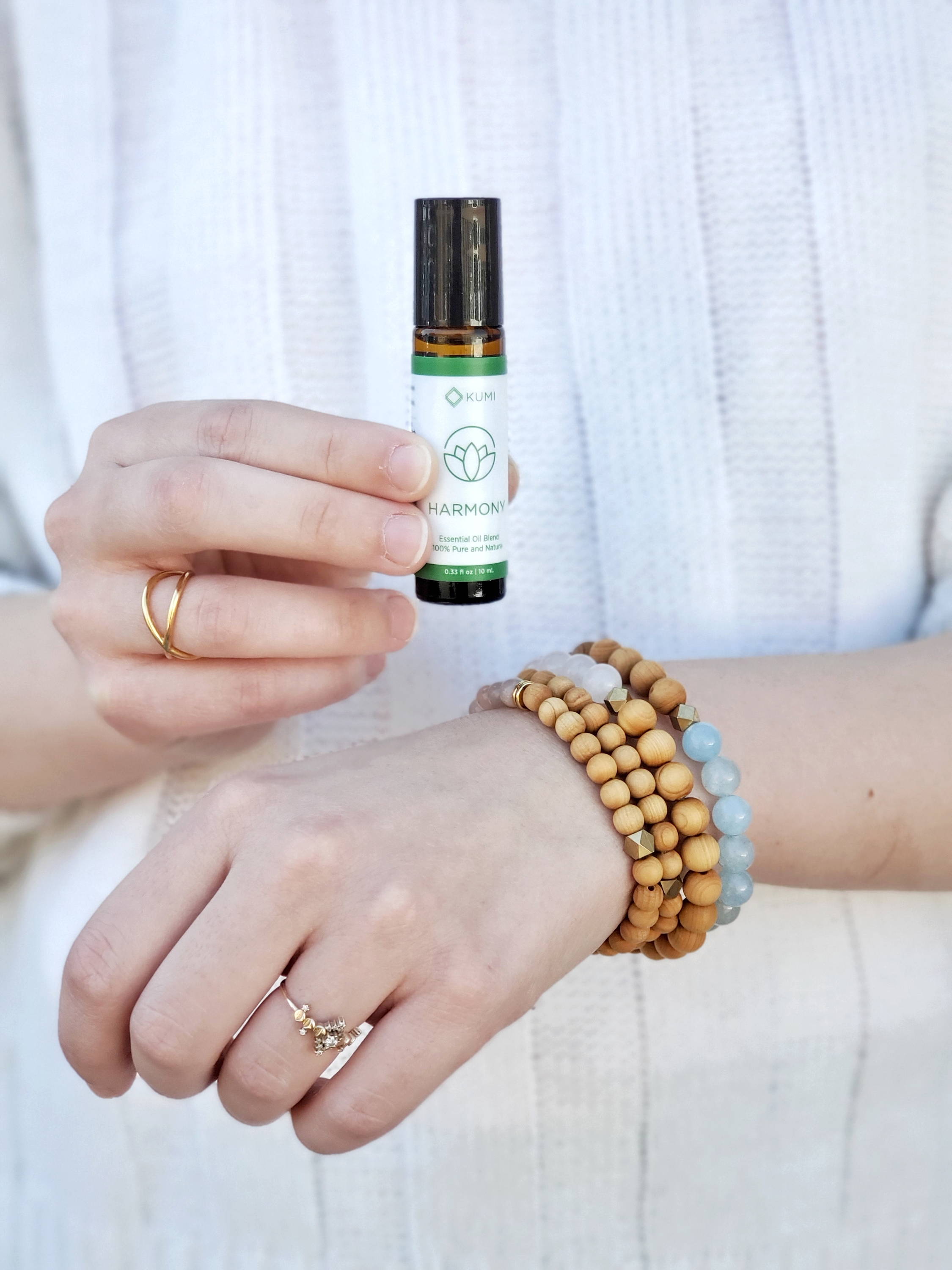 Choose: Choose your favorite essential oil.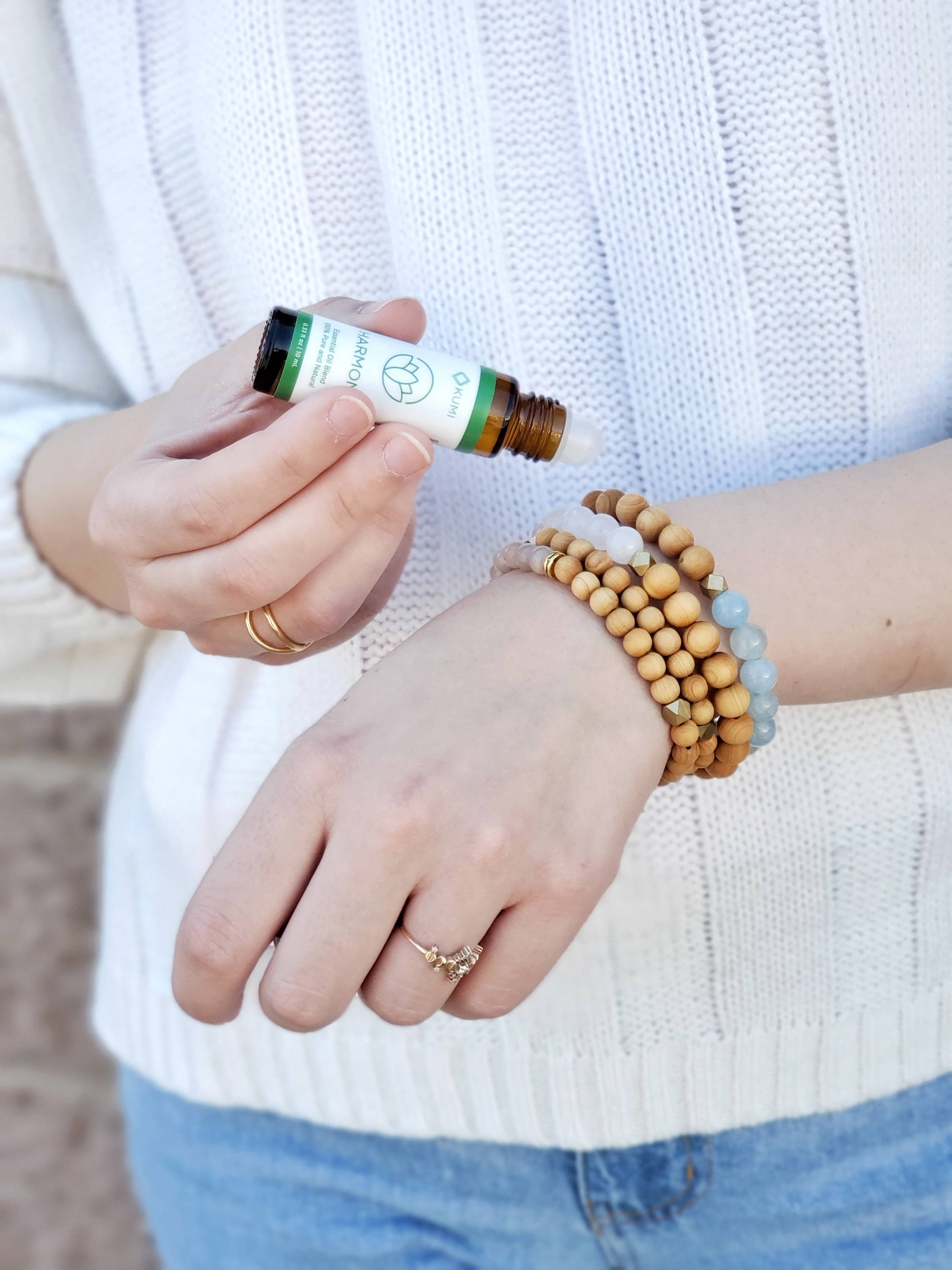 Apply: Apply 1-2 drops to your finger or cotton swab and add to 2 or more of your beads. You can use a roller bottle for an easier application.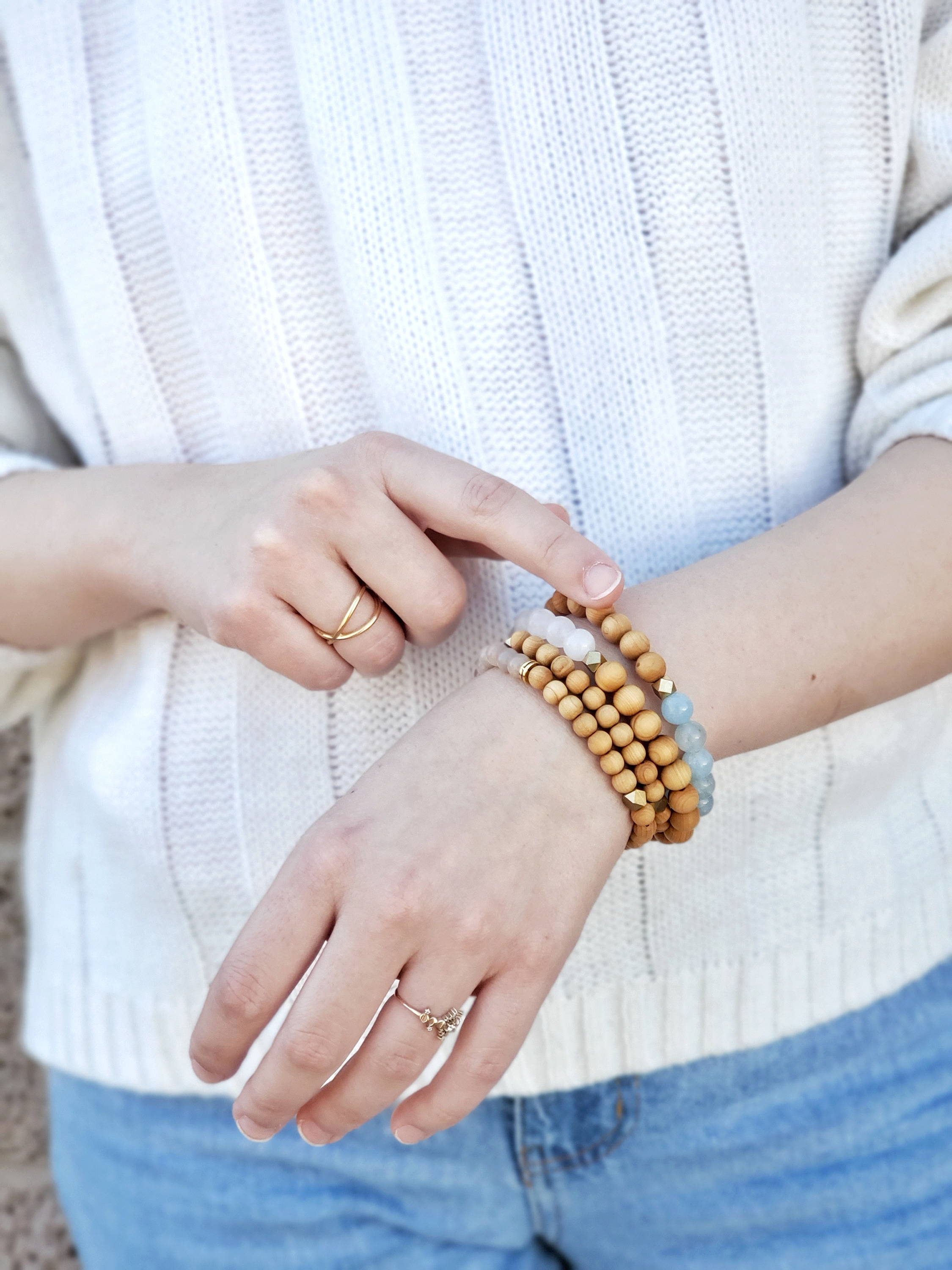 Diffuse: Once oil is applied to your diffuser bracelet, the scent will last between 6-12 hours. Happy Diffusing!
Pro Tip: The beads coated with oils should be turned to the inside of your wrist. Allow time for the oils to dry and absorb before wearing the bracelet.
Chakra & Bayong Wood Diffuser Bracelet
We design, test and ensure the quality of each piece of jewelry. They are made with durable elastic bands to accommodate a variety of wrist sizes and prevent it from breaking. Each bracelet is uniquely handmade with natural stones which offers an authentic variation in color, size and shape.

Bead Size 6mm
Bracelet size 5.5", 6.5" & 7.5"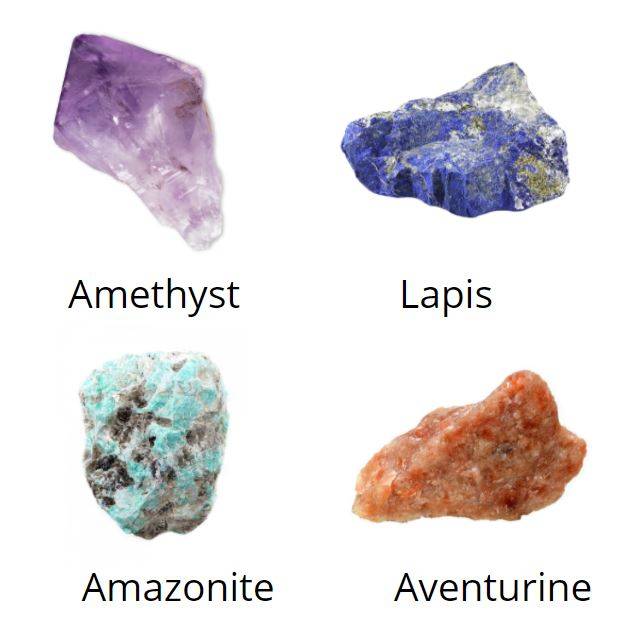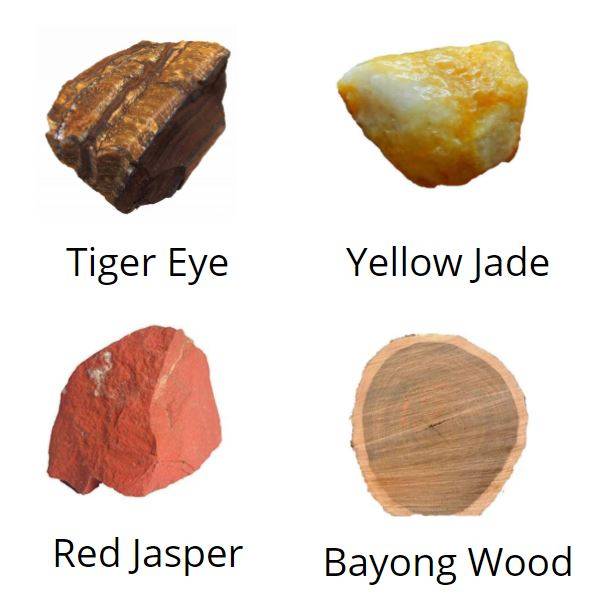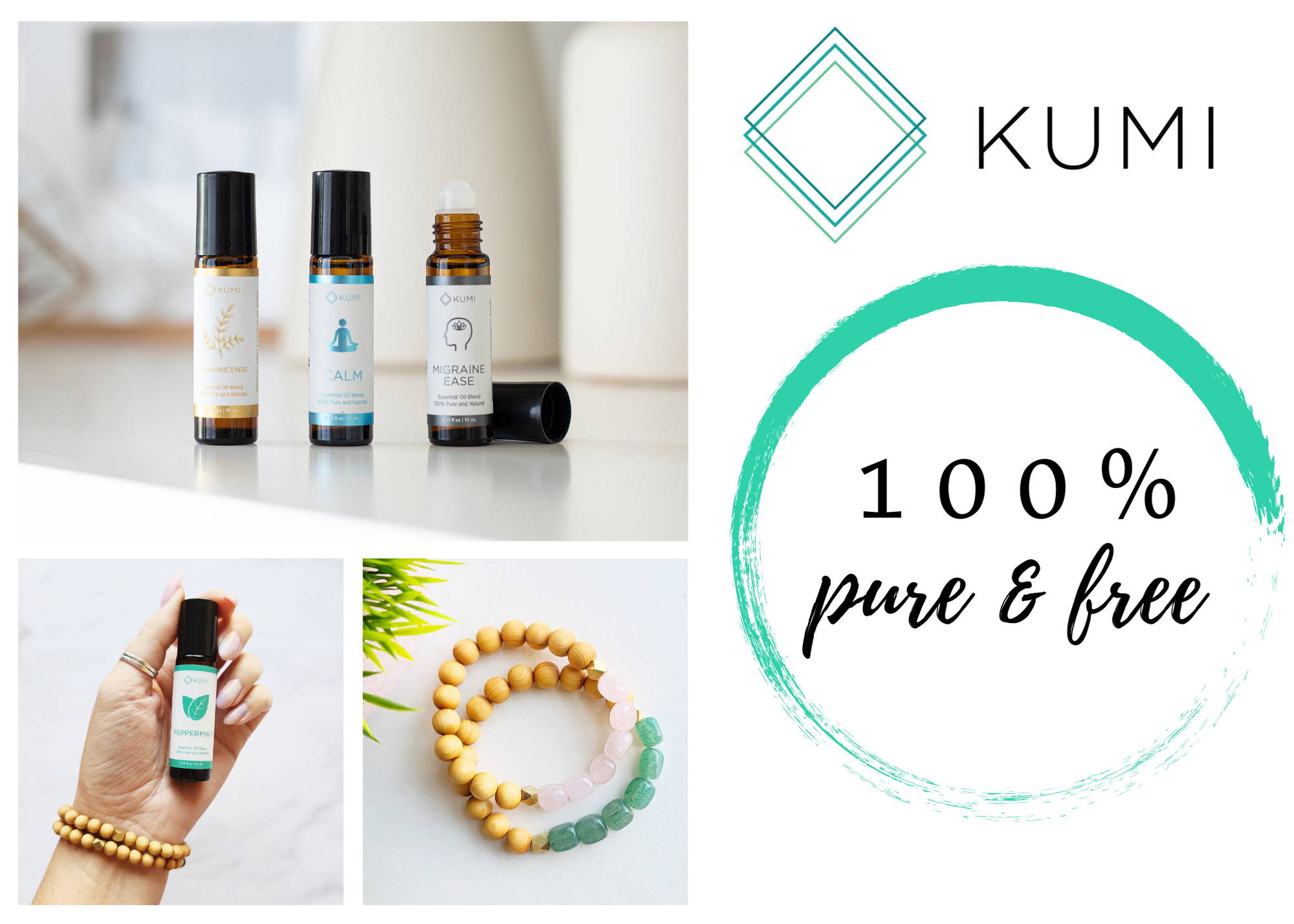 At Kumi, quality is vital. Your happiness is important to us. This is why we offer our 100% Happiness Guarantee.
Our Jewelry is made with authentic stones and crystals. Our oils are sourced from around the world and third party tested to make sure they are pure and meet the standards you expect.