Take Your Accessories to the Next Level with Lava Beads Bracelets
Take Your Accessories to the Next Level with Lava Beads Bracelets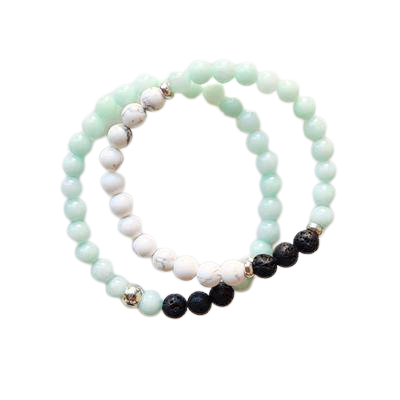 Essential oils are beneficial when it comes to naturopathic ways of improving your health and wellness. There are several options that will enable you to incorporate essential oils in your lifestyle and one of the lesser-known ways is wearing essential oil jewelry. This special type of accessory will lift your fashion style and at the same time promote your wellness and healthy ways.
Whether you are trying to up your accessory and style game or trying out ways to incorporate essential oils into your everyday life, essential oil jewelry will enable you to do both things at once.
The most common type of essential oil jewelry is lava beads jewelry. With the incorporation of these beads, it will surely add an earthy and natural touch to your everyday style. Lava beads go well with contemporary, bohemian and feminine styles because it exudes a natural grace and lightness with it.
Where Do Lava Beads Come From?
To get a deeper understanding of lava beads, it is important to know where it comes from. In the simplest sense, lava beads are beads made up of (you guessed it right!) lava. Each bead is a unique and ingenious rock made from solidified molten pieces of lava or rocks. This makes every rock different and it will be hard to find two that are similar looking.
When lava flows out of an active and erupting volcano, the lava forms shapes and cools. With time, it becomes solid, porous, and darker colored. The holes in the rocks are beneficial because it helps lessen the weight of the rock and will make it easier to thread and piece together.
You might be thinking to yourself, if it comes from cooled lava, how come lava beads come in different colors? The natural color of lava beads is always darker, in shades of black, gray, and brown. If you see a different, lighter color, it means that the lava beads were dyed or treated to be able to take on a different color.
How Do You Put Essential Oils on Lava Beads?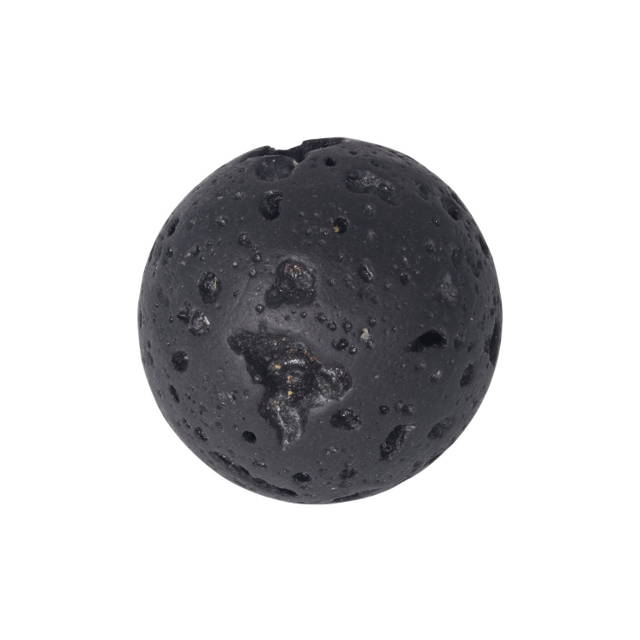 Essential oils and lava beads are a match made in heaven because the beads have a natural rough and porous exterior that will make it easy for essential oils to diffuse into. 
To be more precise, you can add one to two drops of your favorite essential oil to each bead by using a Q tip. This will ensure that all surfaces of the bead will be exposed to the essential oil. If you don't have a Q tip handy, you can use your fingers and rub the oil to the lava beads.
Another option is that you can also use an essential oil roller over the beads so that you can cover the lava beads evenly and the essential oil will be equally distributed. After applying essential oils directly to the beads, you should let them soak and leave them alone for at least one minute before you put on the jewelry.
The longevity of the essential oil depends on how much you applied and what type of oil you used. It can last on the jewelry for at least a couple of hours and sometimes even the whole day. 
You can always reapply the essential oil as needed.
As a word of caution and to prevent allergic reactions, you should try to dilute your essential oil in coconut or almond oil so that it will lessen the chances of having a negative skin reaction.
Whether you are sporting a lava bead bracelet or a lava bead necklace, there are many ways that you can use lava bead jewelry and incorporate it into your everyday style.
Elevating your style – You can choose to elevate your style by incorporating key lava bead bracelets or key pieces to accentuate any outfit
Use it as a perfume alternative – Essential oils will give you the same effect as perfumes and will provide calming effects or positive reinforcements so that your mood will be improved and you will feel lighter and calmer
Create your customized oil blend – There are a ton of options that you can choose from and you can even mix and match different essential oils so that you can create the best oil blend that will fit your style and personality
Share your love for essential oils with someone – Pieces of jewelry are a great topic of conversation and you can share your love for essential oils with anybody who complements you on your lava beads