Tea Tree Oil: (also known as melaleuca) has anti-inflammatory, antifungal, anti-bacterial & anti-viral properties, making it a must have for everyone! It aids in the most common of ailments like acne, athletes food, lice and insect bites. Gently rub it on your skin and enjoy its extensive heath benefits!

Benefits of Tea Tree Oil:
- Insect repellent
- Helps reducing dandruff when applied to the scalp
- Soothes itching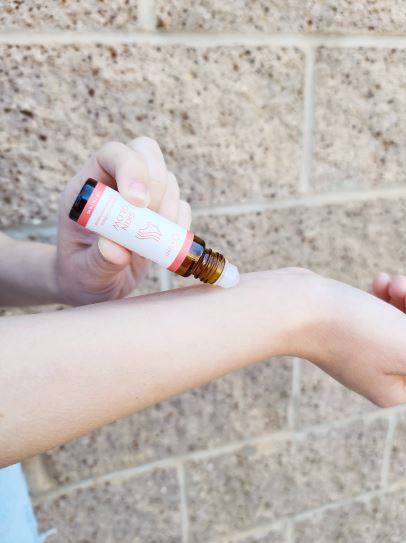 Topical: Roll the bottle between your hands to mix up the oil. Apply directly on to the pressure points of the skin, such as the wrist, temples, behind ears, and the bottom of the feet.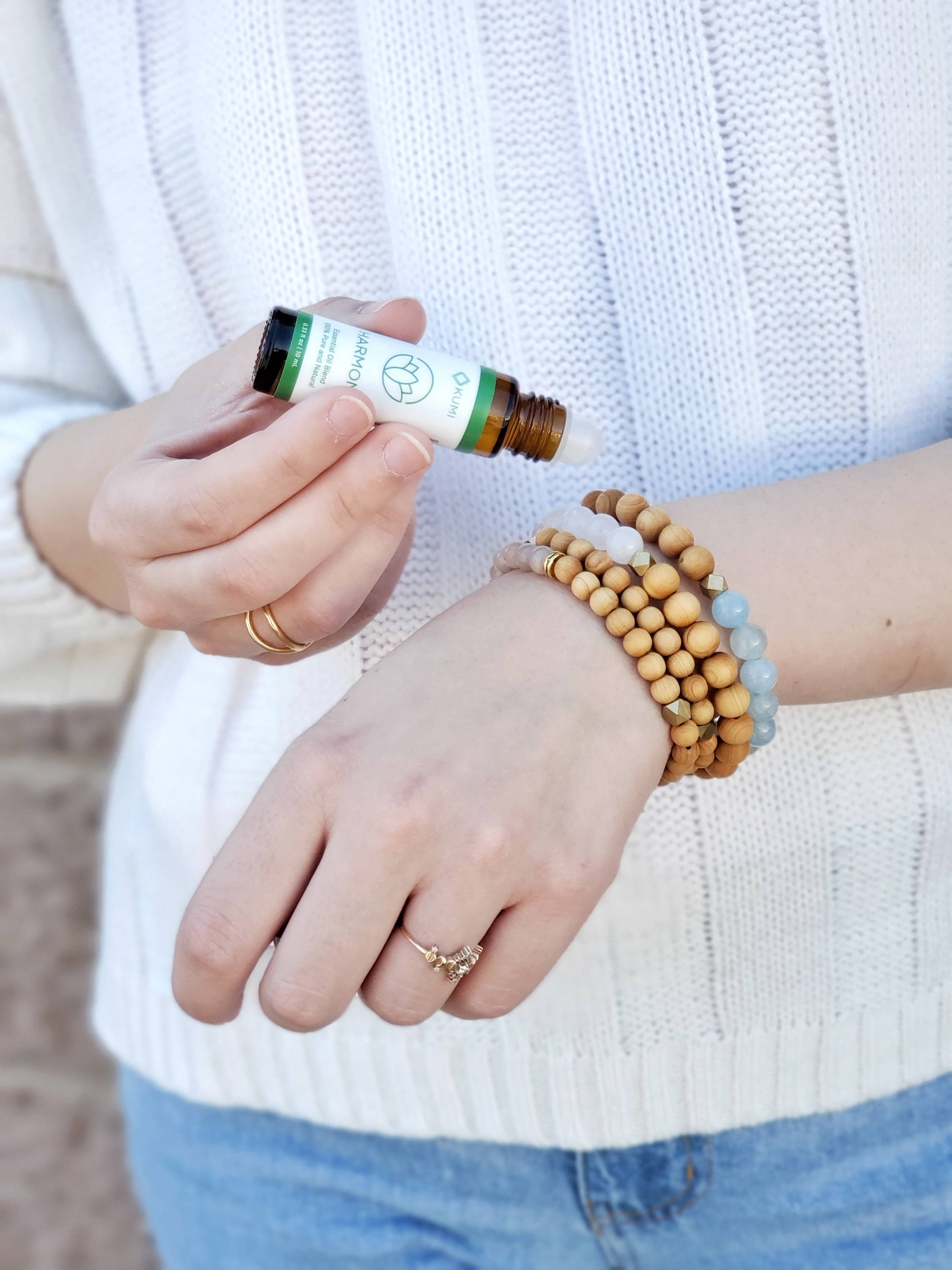 Aromatic: Roll the oil on a few lava beads or wood beads, on your favorite diffuser jewelry throughout the day.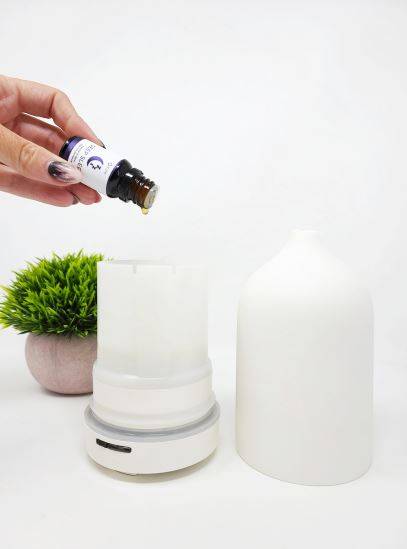 Diffuse: Fill up the water reservoir to the fill line and add 5-8 drops of Kumi Oils essential oils. Put the plastic cover and stone cover back on and press the on button and select time.
Pro Tip: When applying oil to your diffuser jewelry, the beads coated with oils should be turned to the inside of your wrist. Allow time for the oils to dry and absorb before wearing the bracelet.
Here at Kumi oils, we take pride in the quality and purity of our essential oils. Your confidence and trust are very important to us. Our essential oils are MS & GC (Mass Spectrometry/Gas Chromatography) tested and are 100% free and pure of contaminants.
MS/GC are verified tests that guarantee the quality and purity of our essential oils so you can be sure what you're receiving is the best quality. Our test results are found here: https://www.Kumioils.com/pages/gcms-reports
Ingredients: Fractionated Coconut Oil, Melaleuca Alternifolia.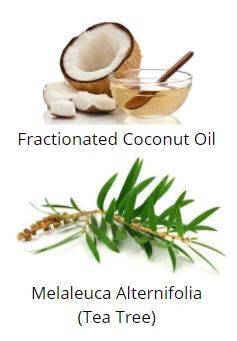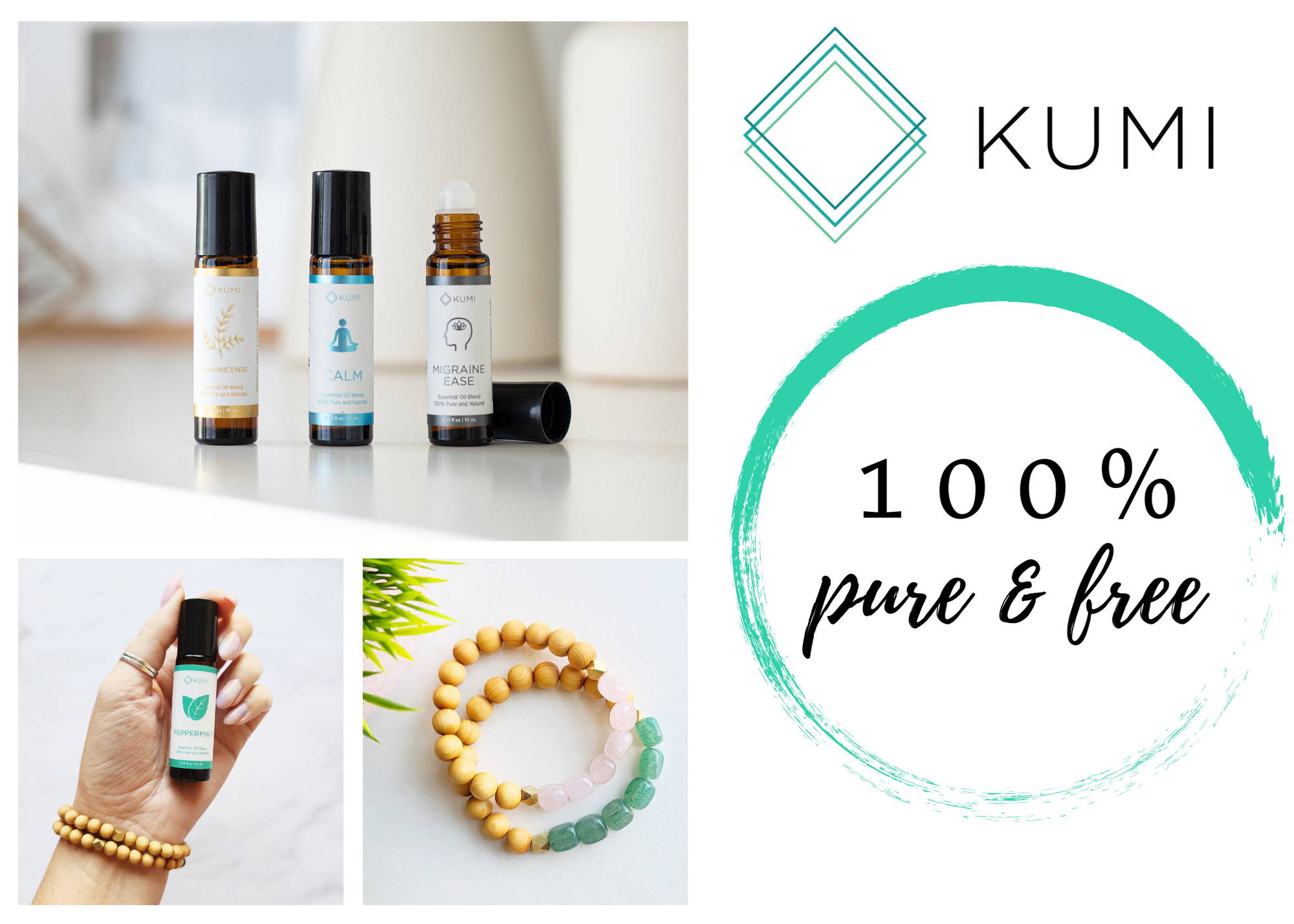 At Kumi, quality is vital. Your happiness is important to us. This is why we offer our 100% Happiness Guarantee.

Our Jewelry is made with authentic stones and crystals. Our oils are sourced from around the world and third party tested to make sure they are pure and meet the standards you expect.
All of Kumi Oils are 100% Pure Therapeutic Grade Essential oils. Each bottle is packaged here in the United States. Lastly, our oils are 3rd Party Tested and Certified for Quality, Purity, and Potency. Our test results are found here: https://www.Kumioils.com/pages/gcms-reports